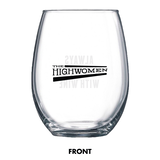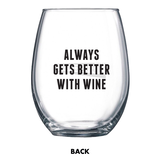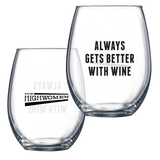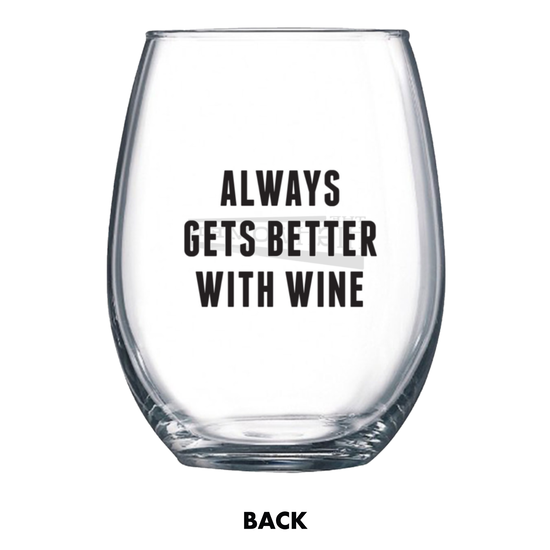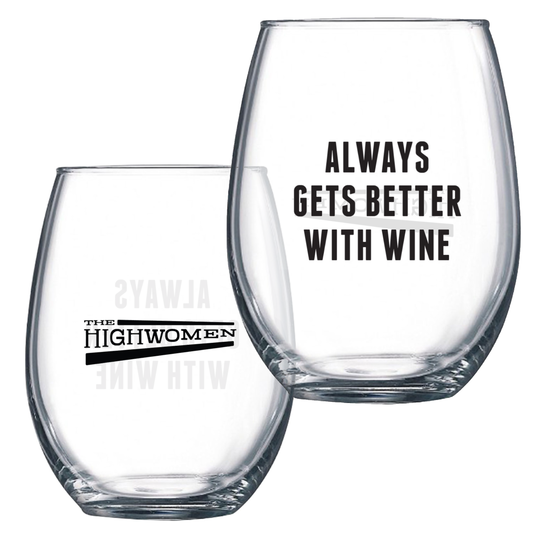 'Redesigning Women' Lyric Wine Glass
Availability:
This item is currently not available
The Highwomen ''Redesigning Women Stemless Wine Glass' feature 'THE HIGHWOMEN' bar logo in black text on this clear, stemless wine glass. The lyric, 'ALWAYS GETS BETTER WITH WINE' from the track ""Redesigning Women"" is also printed on the opposite side of the same glass.

With the capacity to hold 15 ounces, this clear wine glass has a stemless design and is ideal for entertaining, everyday enjoyment or a wonderful gift for The Highwomen in your life.